Casablanca presented by TCM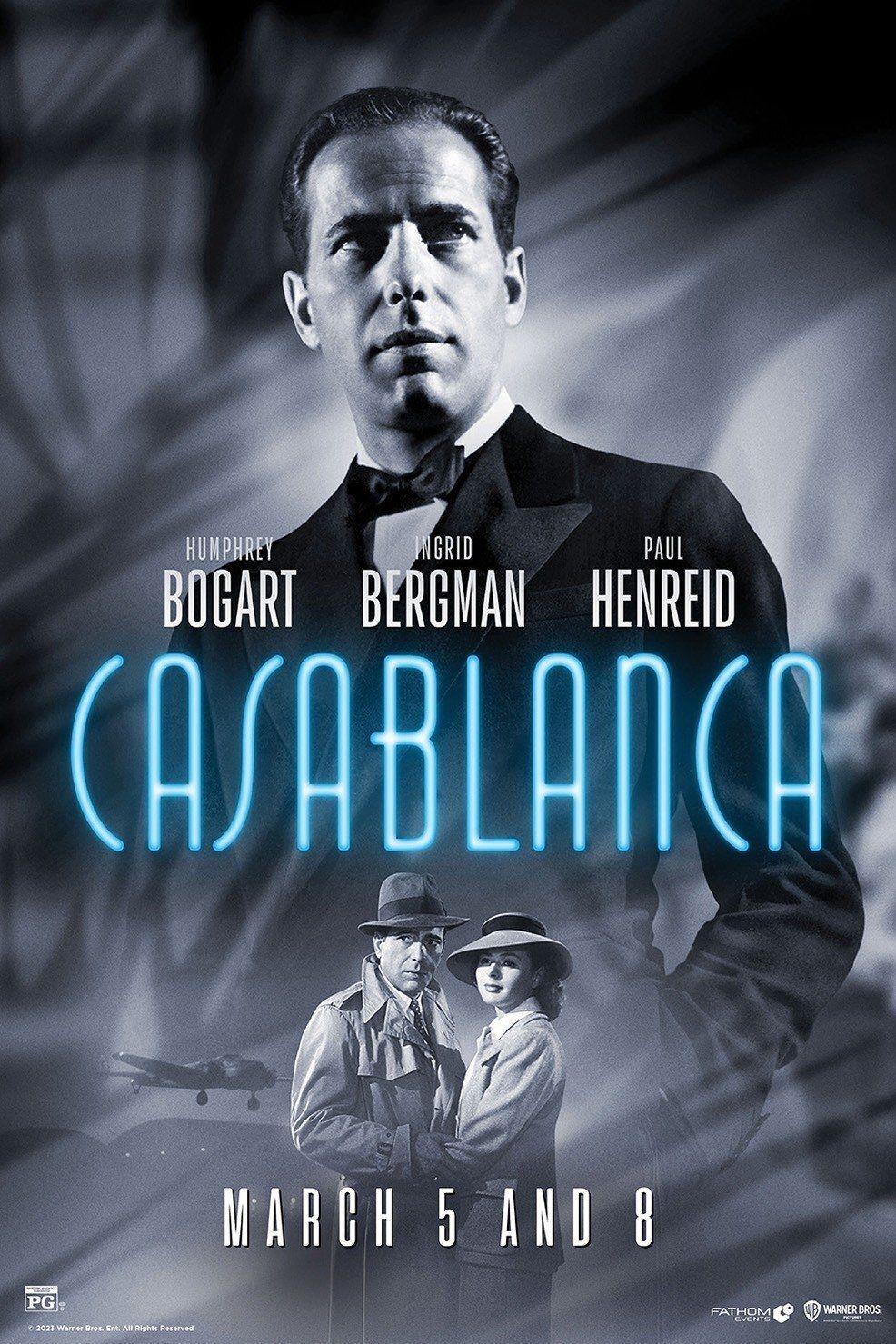 Casablanca presented by TCM
Synopsis
Academy Award winners Humphrey Bogart and Ingrid Bergman light up the screen in one of the most enduring romances in movie history-- Casablanca.
Details
Drama, Program
1h. 52min.
Opens Sunday, March 5th

Director
Michael Curtiz
Cast
Humphrey Bogart, Ingrid Bergman, Paul Henreid, Paul Henreid
Advisory
Rated PG for mild violence.
Showtimes
Filter:
2D
3D
IMAX
IMAX 3D
35mm
70mm
HFR
Virtual