80 for Brady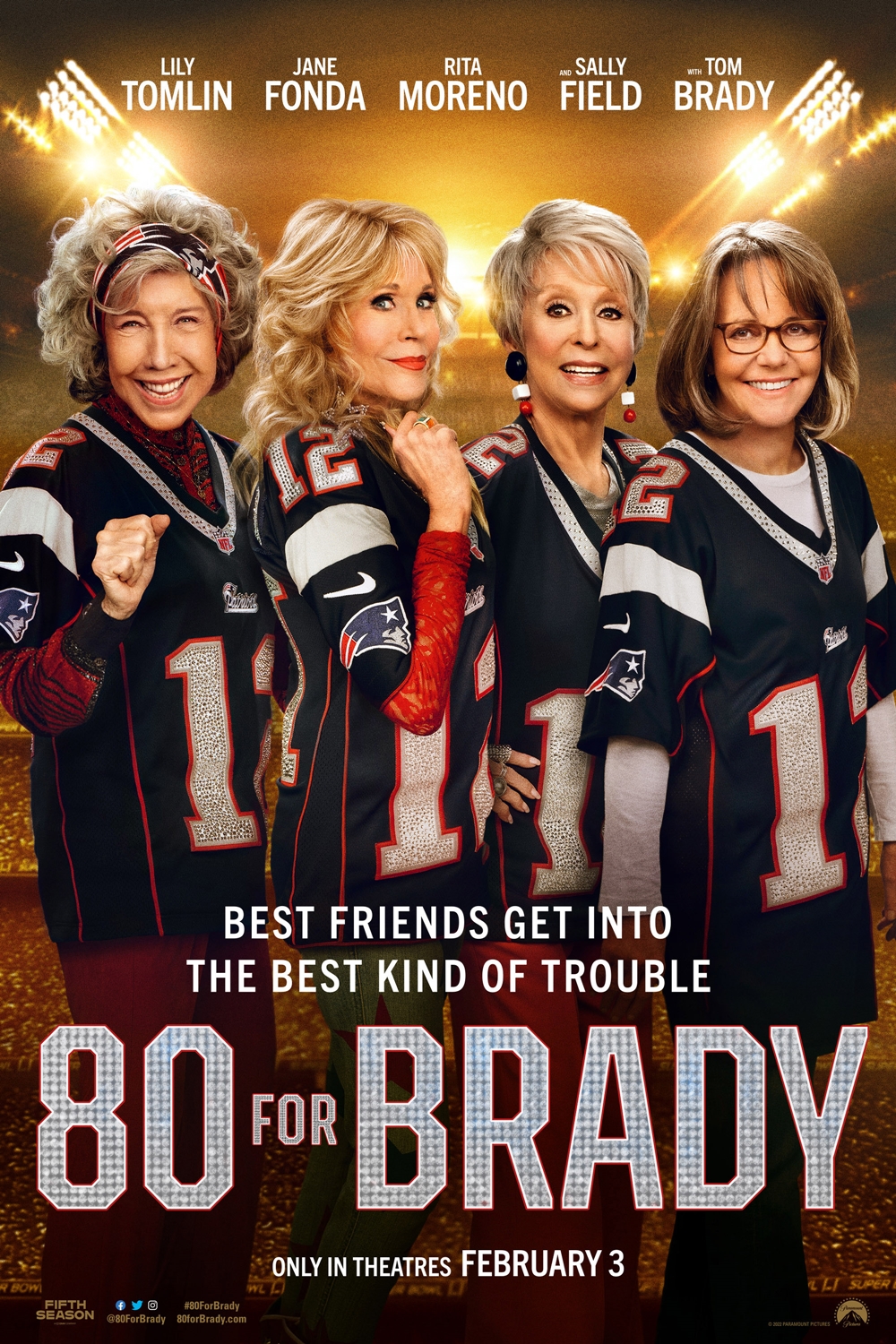 80 for Brady
Synopsis
80 FOR BRADY is inspired by the true story of four best friends living life to the fullest when they take a wild trip to the 2017 Super Bowl LI to see their hero Tom Brady play.
Details
Comedy, Drama
1h. 38min.
Opened Friday, February 3rd

Director
Kyle Marvin
Cast
Lily Tomlin, Jane Fonda, Rita Moreno, Sally Field, Tom Brady
Advisory
Rated PG-13 for brief strong language, some drug content and some suggestive references.
Showtimes
Filter:
2D
3D
IMAX
IMAX 3D
35mm
70mm
HFR
Virtual