The Whale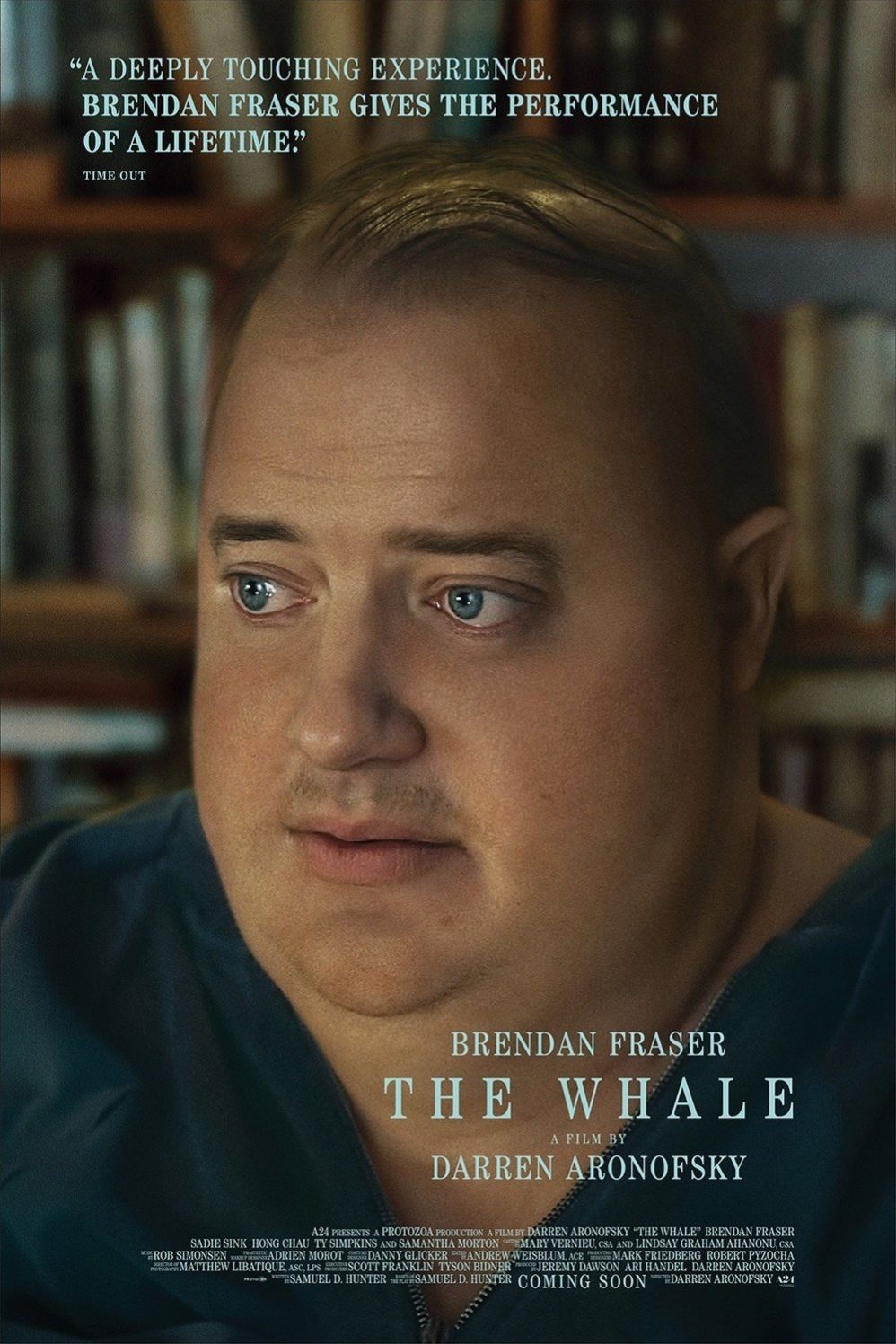 The Whale
Synopsis
A reclusive English teacher suffering from severe obesity attempts to reconnect with his estranged teenage daughter for one last chance at redemption.
Details
Drama
1h. 57min.
Opened Friday, December 9th

Director
Darren Aronofsky
Cast
Brendan Fraser, Sadie Sink, Ty Simpkins, Hong Chau, Samantha Morton
Advisory
Rated R for language, some drug use and sexual content.
Showtimes
Filter:
2D
3D
IMAX
IMAX 3D
35mm
70mm
HFR
Virtual