Memory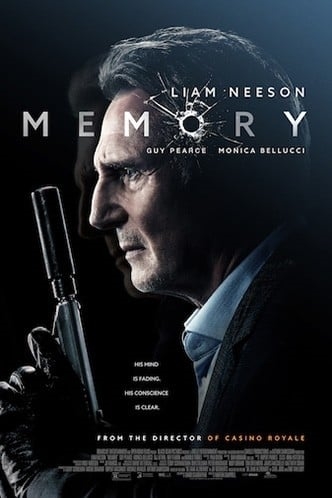 Memory
Synopsis
Caught in a moral quagmire, Alex refuses to complete a job that violates his code and must quickly hunt down and kill the people who hired him before they and FBI agent Vincent Serra find him first.
Details
Action/Adventure, Suspense/Thriller
1h. 54min.
Opened Friday, April 29th

Director
Martin Campbell
Cast
Liam Neeson, Monica Bellucci, Guy Pearce, Ray Stevenson, Ray Fearon
Advisory
Rated R for violence, some bloody images and language throughout.
Showtimes
Filter:
2D
3D
IMAX
IMAX 3D
35mm
70mm
HFR
Virtual