Everything Everywhere All At Once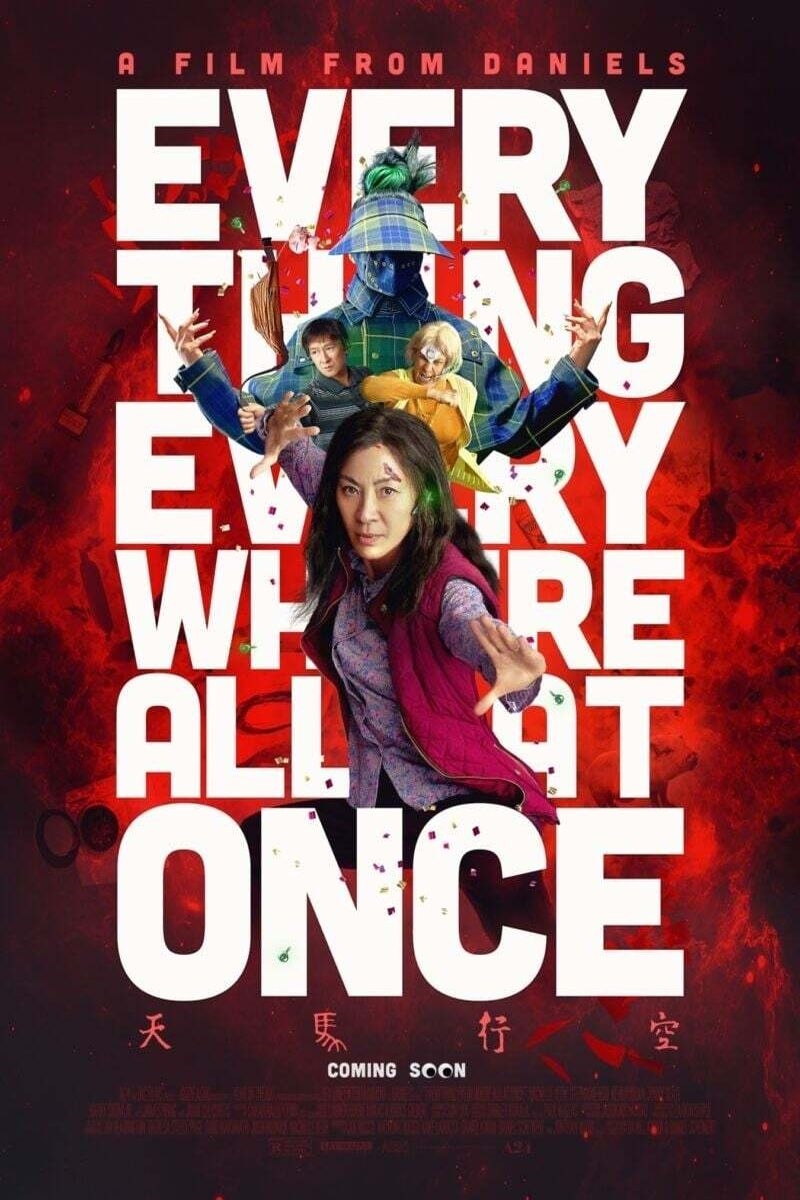 Everything Everywhere All At Once
Synopsis
"Everything Everywhere All at Once" is a hilarious and big-hearted sci-fi action adventure about an exhausted Chinese American woman (Michelle Yeoh) who can't seem to finish her taxes.
Details
Comedy, SciFi/Fantasy, Action/Adventure
2h. 20min.
Opened Friday, March 25th

Director
Dan Kwan, Daniel Scheinert
Cast
Michelle Yeoh, Jamie Lee Curtis, Stephanie Hsu, Ke Huy Quan, James Hong
Advisory
Rated R for some violence, sexual material and language.
Showtimes
Filter:
2D
3D
IMAX
IMAX 3D
35mm
70mm
HFR
Virtual