Magic Mike's Last Dance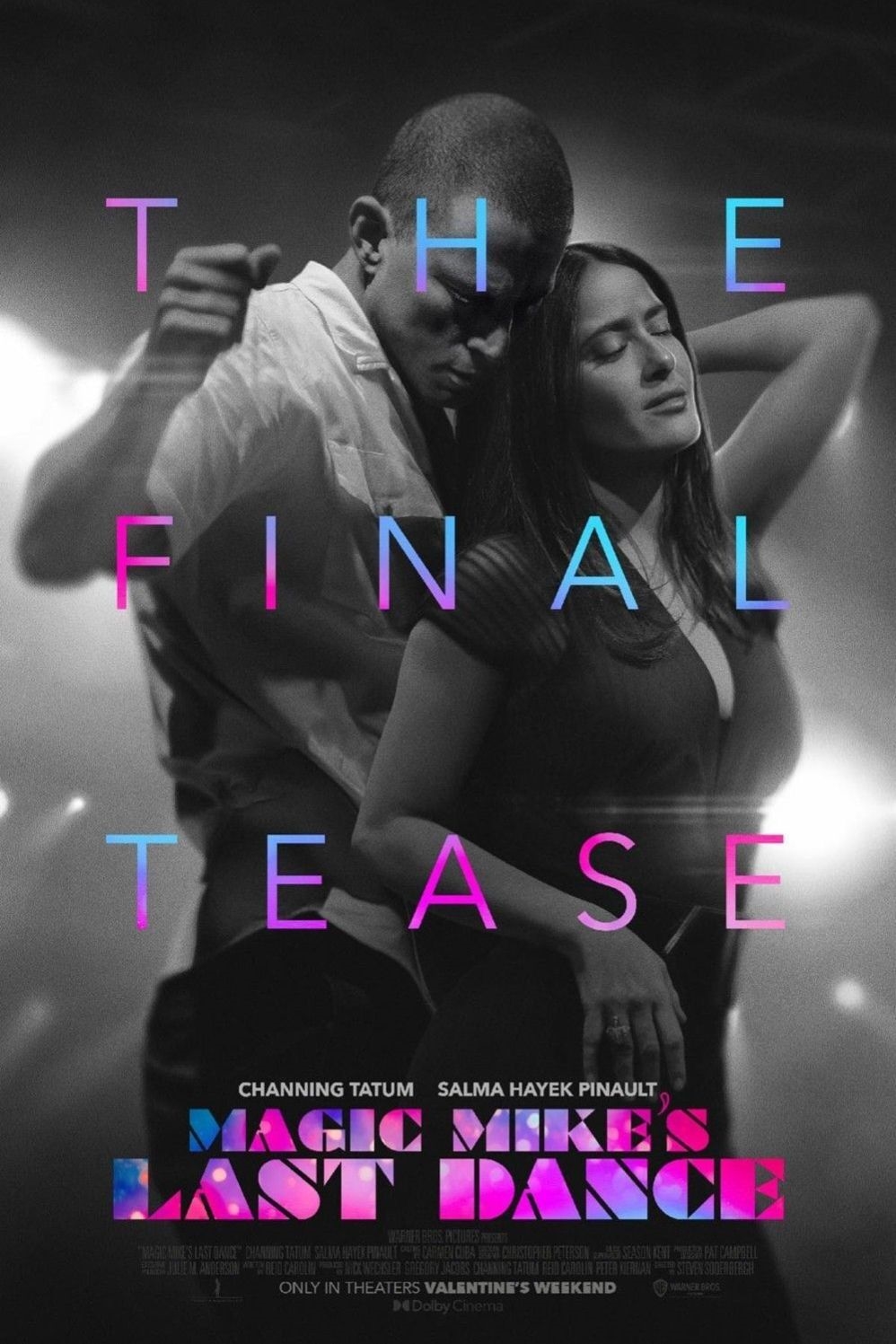 Magic Mike's Last Dance
Synopsis
"Magic" Mike Lane takes to the stage again after a lengthy hiatus, following a business deal that went bust, leaving him broke and taking bartender gigs in Florida. For what he hopes will be one last hurrah, Mike heads to London with a wealthy socialite who lures him with an offer he can't refuse - and an agenda all her own.
Details
Comedy, Drama
1h. 52min.
Opens Friday, February 10th

Director
Steven Soderbergh
Cast
Channing Tatum, Salma Hayek, Nancy Carroll, Caitlin Gerard, Gavin Spokes
Advisory
Rated R for sexual material and language.
Showtimes
Filter:
2D
3D
IMAX
IMAX 3D
35mm
70mm
HFR
Virtual