Knock at the Cabin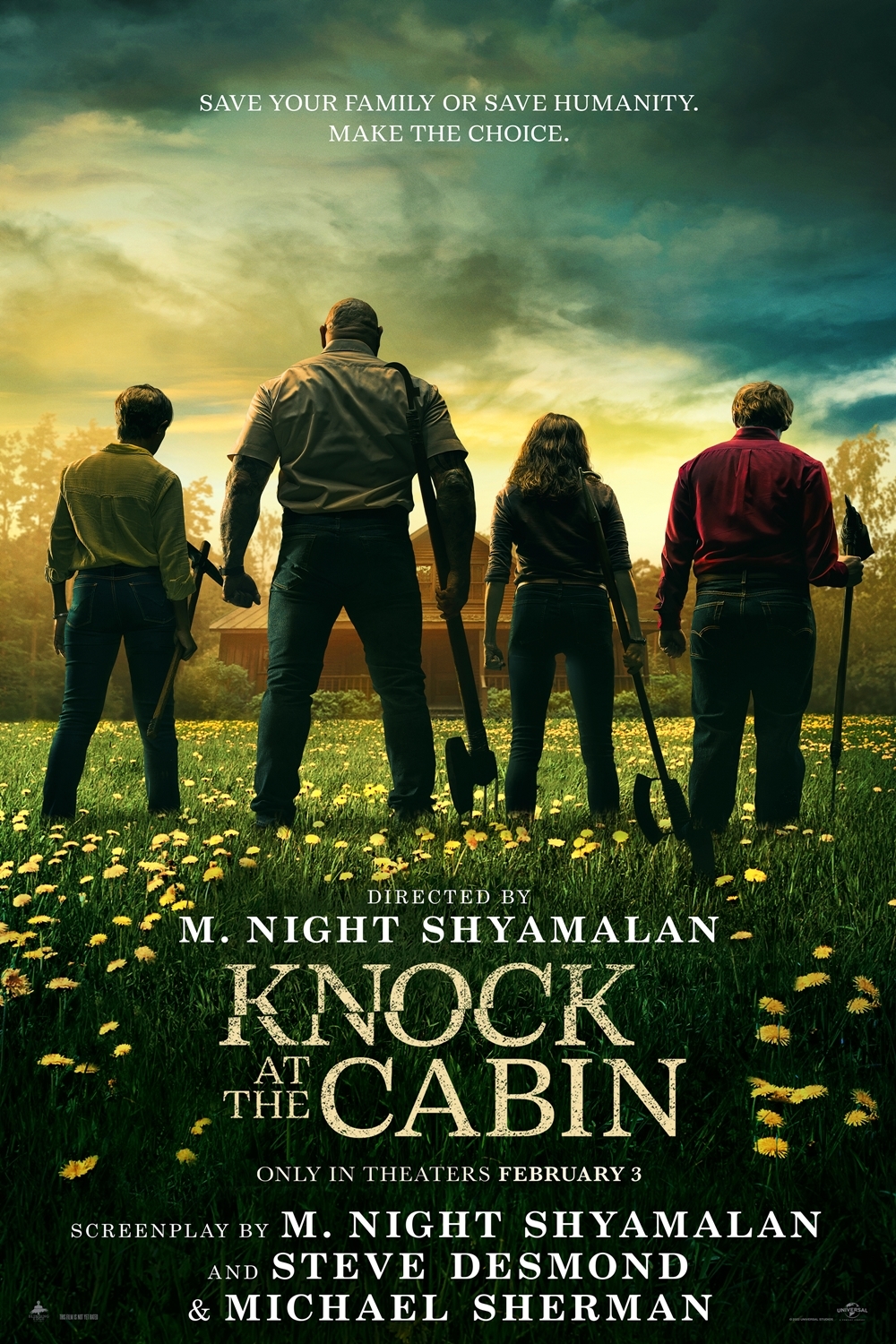 Knock at the Cabin
Synopsis
While vacationing at a remote cabin, a young girl and her parents are taken hostage by four armed strangers who demand that the family make an unthinkable choice to avert the apocalypse.
Details
Suspense/Thriller, Horror
1h. 40min.
Opened Friday, February 3rd

Director
M. Night Shyamalan
Cast
Dave Bautista, Rupert Grint, Ben Aldridge, Jonathan Groff, Nikki Amuka-Bird
Advisory
Rated R for violence and language.
Showtimes
Filter:
2D
3D
IMAX
IMAX 3D
35mm
70mm
HFR
Virtual