Belfast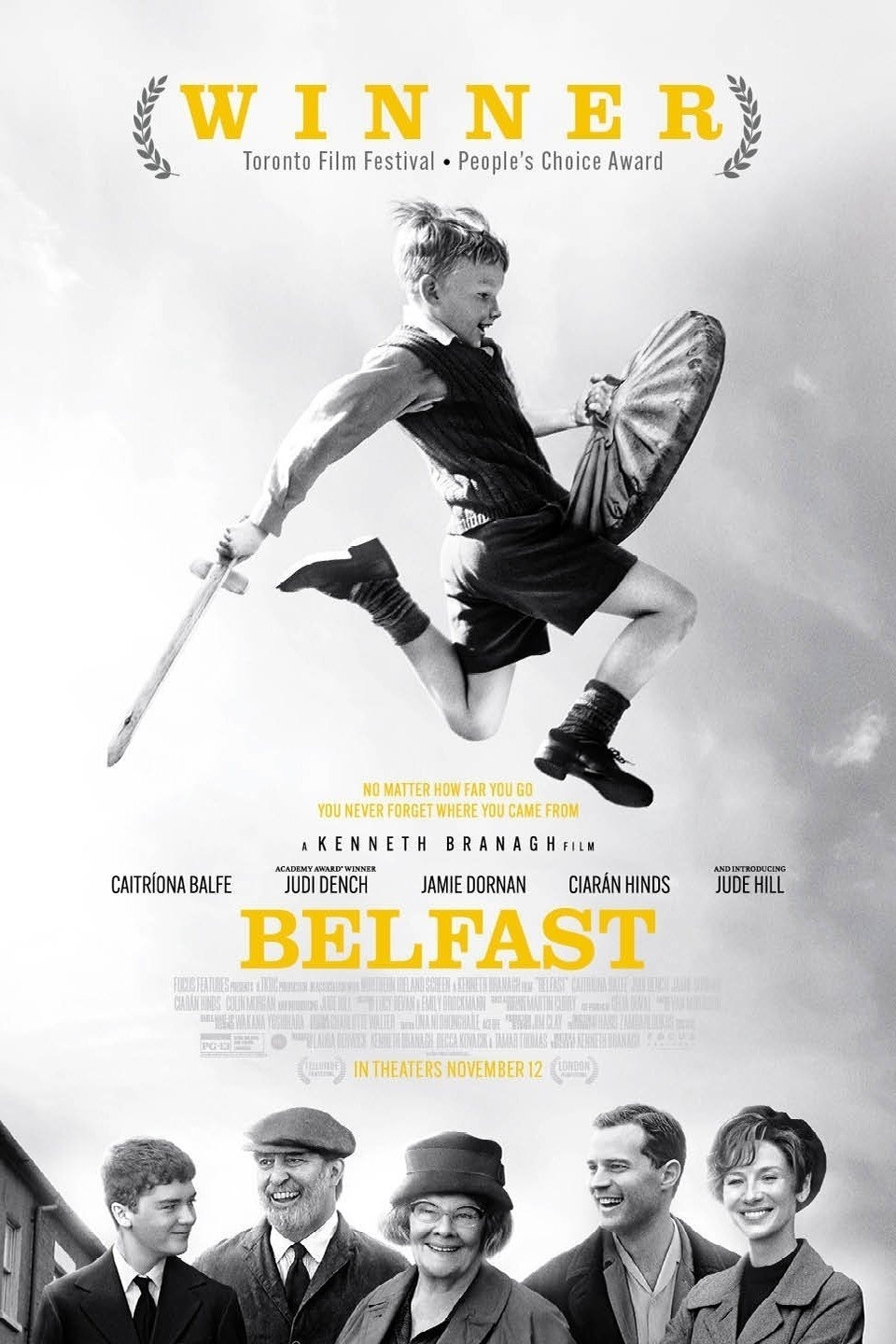 Belfast
Synopsis
A poignant story of love, laughter and loss in one boy's childhood, amid the music and social tumult of the late 1960s.
Details
Drama
1h. 37min.
Opened Friday, November 12th

Director
Kenneth Branagh
Cast
Caitriona Balfe, Judi Dench, Jamie Dornan, Ciaran Hinds, Jude Hill
Advisory
Rated PG-13 for some violence and strong language.
Showtimes
Filter:
2D
3D
IMAX
IMAX 3D
35mm
70mm
HFR
Virtual