The Dig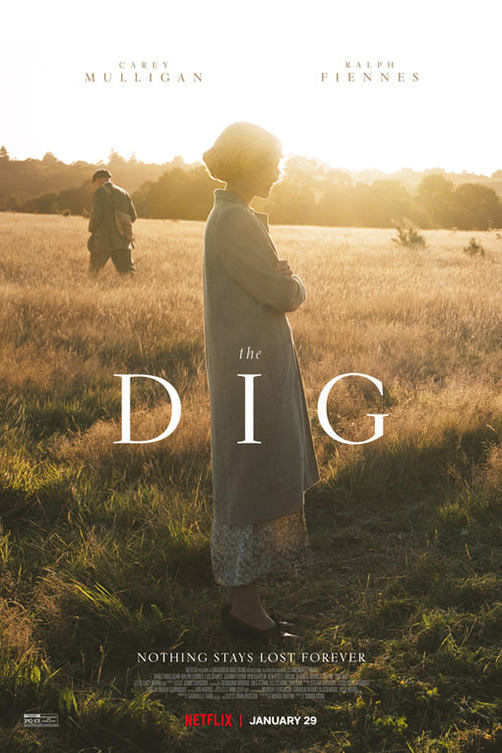 The Dig
Synopsis
As WWII looms, a wealthy widow (Carey Mulligan) hires an amateur archaeologist (Ralph Fiennes) to excavate the burial mounds on her estate. When they make a historic discovery, the echoes of Britain's past resonate in the face of its uncertain future?.

Details
Drama
1h. 52min.
Opened Friday, January 15th

Director
Simon Stone
Cast
Lily James, Johnny Flynn, Ralph Fiennes, Carey Mulligan, Ben Chaplin
Advisory
Rated PG-13 for brief sensuality and partial nudity.
Showtimes
Filter:
2D
3D
IMAX
IMAX 3D
35mm
70mm
HFR
Virtual