French Exit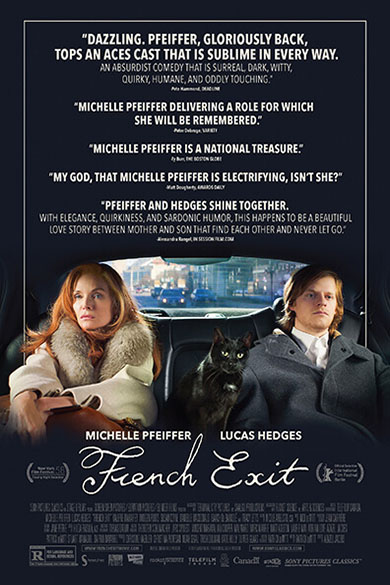 French Exit
Synopsis
"My plan was to die before the money ran out," says 60-year-old penniless Manhattan socialite Frances Price, but things didn't go as planned.
Details
Comedy, Drama
1h. 50min.
Opened Friday, April 9th

Director
Azazel Jacobs
Cast
Michelle Pfeiffer, Lucas Hedges, Tracy Letts, Danielle Macdonald, Valerie Mahaffey
Advisory
Rated R for language and sexual references.
Showtimes
Filter:
2D
3D
IMAX
IMAX 3D
35mm
70mm
HFR
Virtual