The Last Duel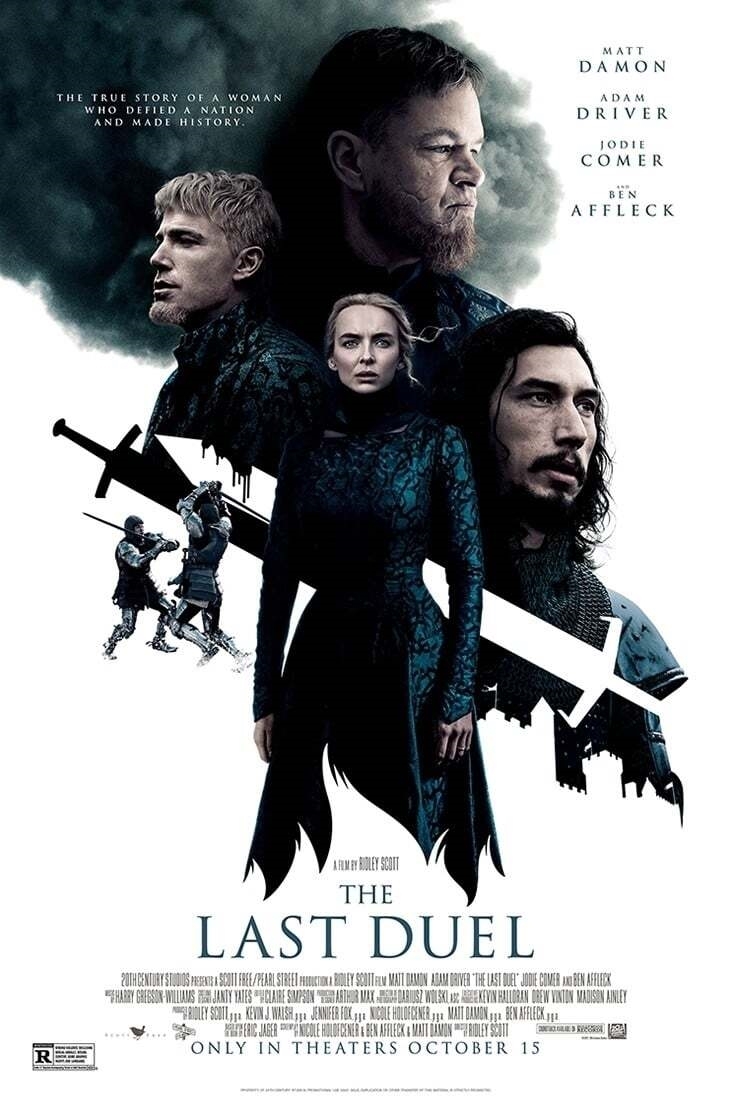 The Last Duel
Synopsis
From Twentieth Century Studios and visionary filmmaker Ridley Scott comes "The Last Duel," a gripping tale of betrayal and vengeance set against the brutality and female oppression of 14th century France.
Details
Drama
2h. 33min.
Opened Friday, October 15th

Director
Ridley Scott
Cast
Matt Damon, Adam Driver, Jodie Comer, Harriet Walter, Marton Csokas
Advisory
Rated R for strong violence including sexual assault, sexual content, some graphic nudity and language.
Showtimes
Filter:
2D
3D
IMAX
IMAX 3D
35mm
70mm
HFR
Virtual