Profile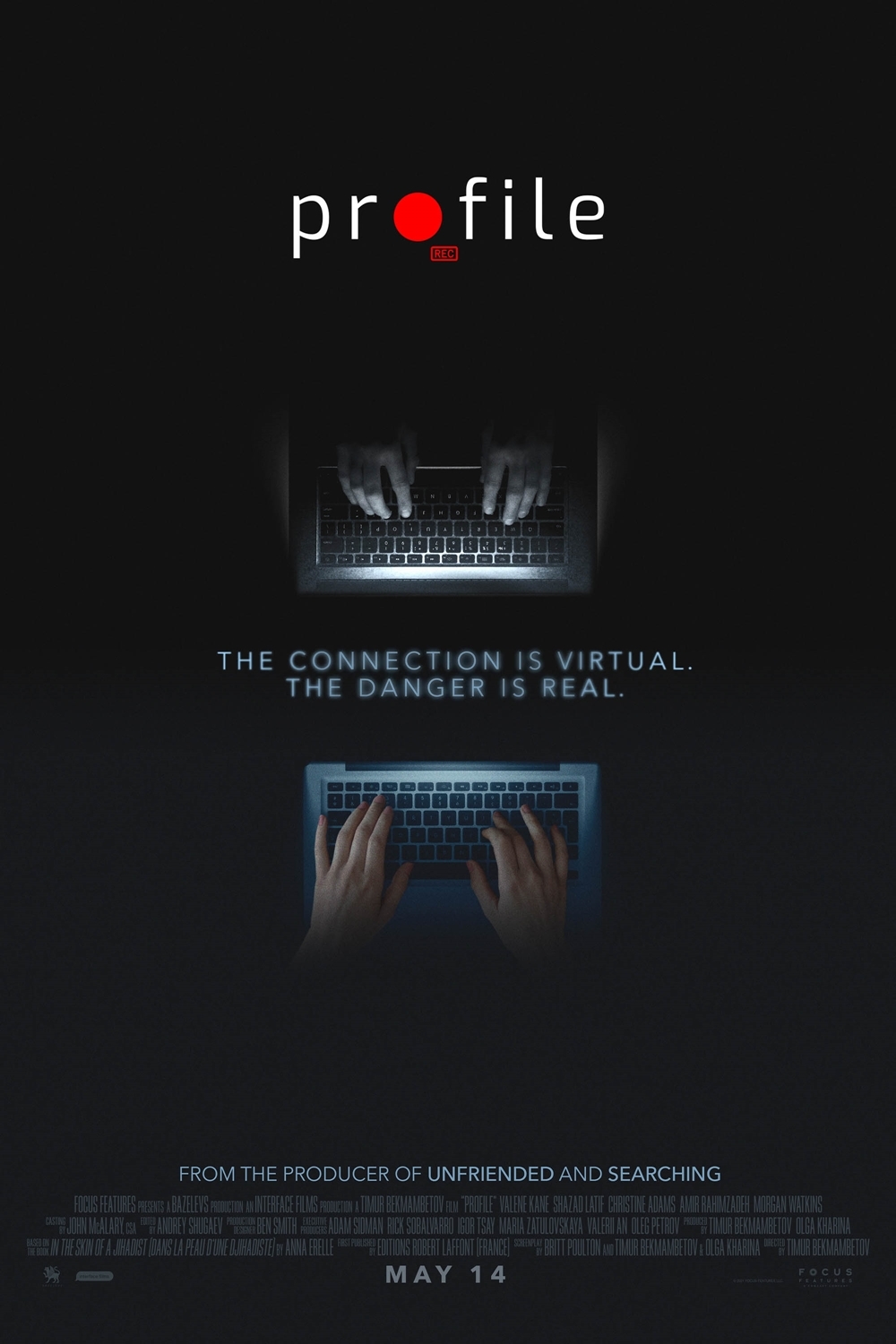 Profile
Synopsis
Profile follows an undercover British journalist in her quest to bait and expose a terrorist recruiter through social media, while trying not to be sucked in by her recruiter and lured into becoming a militant extremist herself.
Details
Suspense/Thriller
1h. 45min.
Opened Friday, May 14th

Director
Timur Bekmambetov
Cast
Valene Kane, Shazad Latif, Christine Adams, Amir Rahimzadeh, Morgan Watkins
Advisory
Rated R for language throughout and some disturbing images.
Showtimes
Filter:
2D
3D
IMAX
IMAX 3D
35mm
70mm
HFR
Virtual